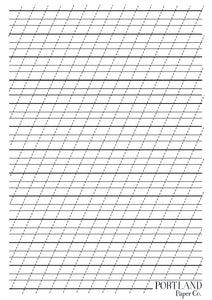 This line guide is designed to be used under calligraphy practice paper (layout paper) so that you are able to see the lines through the paper, and use the guides accordingly for your calligraphy practice.
The line guide will help you to keep your calligraphy straight, guide you to a consistent letter height, and also practice a slanted angle using the diagonal lines.
Find out more with me during calligraphy practice club!
This is a free download for A5 or A4 size paper, to print at home. You will receive a link to download the files after you check out!