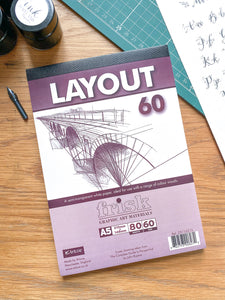 A pad of 80 sheets of plain layout paper for all the calligraphy practice you need!
This paper is plain so the options are endless, and at 60gsm, it's also thin enough that you can use a line guide underneath and be able to see clearly enough.
You can download my free line guide here to print at home and use with the paper.